India will be celebrating its 72nd Independence Day on the coming 15th August 2018. It was the same day in the year 1947, when Jawahar Lal Nehru, the first Prime Minister of Independent India said, "At the stroke of the midnight hour, when the world sleeps, India will awake to life and freedom. A moment comes, which comes but rarely in history when we step out from the old to the new when an age ends, and when the soul of a nation, long suppressed, finds utterance."
Even till date, when we Indians hear these words, it fills our heart with love and patriotism. No matter where we reside – in the country and outside, it is the day when everyone comes together and celebrates the tricolour. And what better way to celebrate it,  than eating some of the most delicious and exotic desserts from India. Here is the list of delicacies to try out by every Indian and other, on this Independence Day.
1. Kheer
Indians know there way around creativity. A house for many different milk puddings, kheer is one of the most beloved Indian desserts. It is made of rice and milk, which is boiled together with sugar and later garnished with cardamom, nuts, dry fruits, and saffron.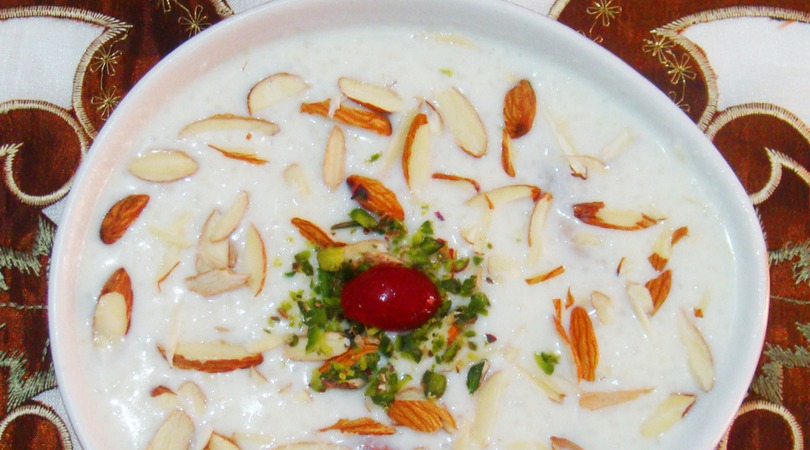 Payasam, Kheer, and Phirni are all different variants of milk puddings. The delight which this Indian dessert brings is simply hard to beat. In the southern state of India, Rice is replaced with Vermicelli and is known as Seviyan.
2. Gajar Ka Halwa
One of the tricolour in the Indian flag, Saffron stands for sacrifice and courage. However, Gajar Ka Halwa, made from Carrots is more or less the same in colour but stands for utter sweetness.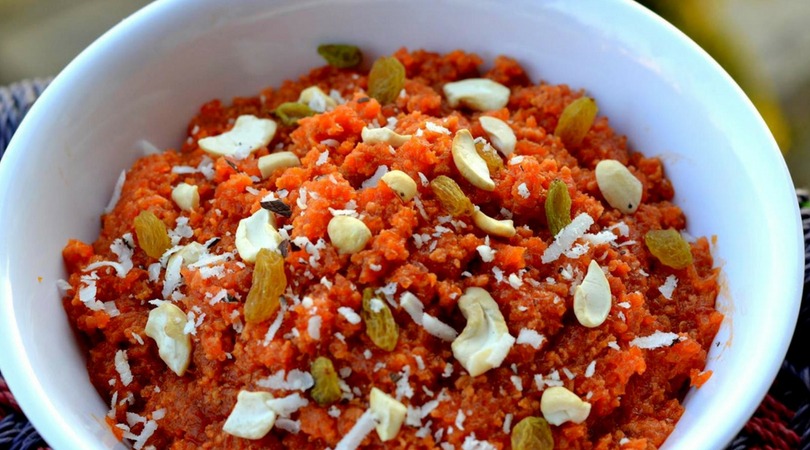 The grated carrot is simmered in cardamom and milk. It is that fried in clarified butter and sugar to be finally garnished with nuts and dry fruits. Another popular Indian Independence Day dessert, Gajar Ka Halwa is a treat to celebrate with the historic day.
3. Rasgulla
The Bengali Sweet, Rasgulla is made of Chenna and represents the white colour in the Indian flag. The white in the Indian flag stands for purity. And believe us or not, Rasgulla is as pure a sweet as it can get.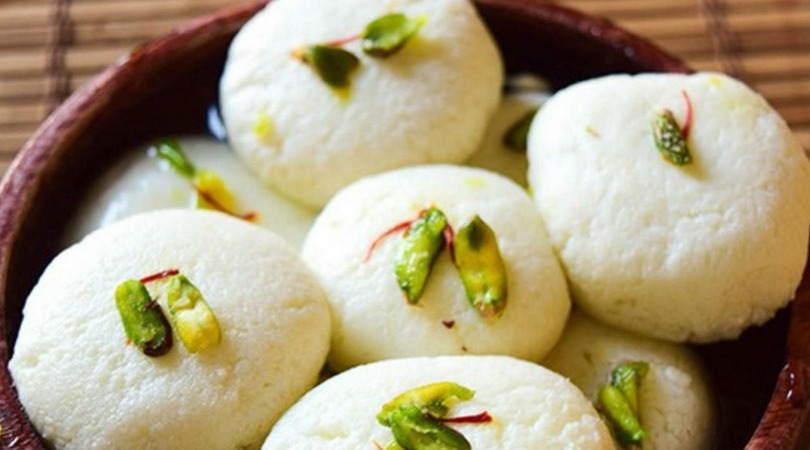 The spherical dumpling dipped in sweet syrup will infiltrate each and every taste bud in your mouth and will fill it will pure delight. What better occasion to celebrate with this delicious delicacy than the Indian Independence Day.
4. Laddu
The most commonly eat a festive treat in India, Laddu represents the colour of saffron in the Indian flag. Laddu's are made of different variety and using numerous ingredients.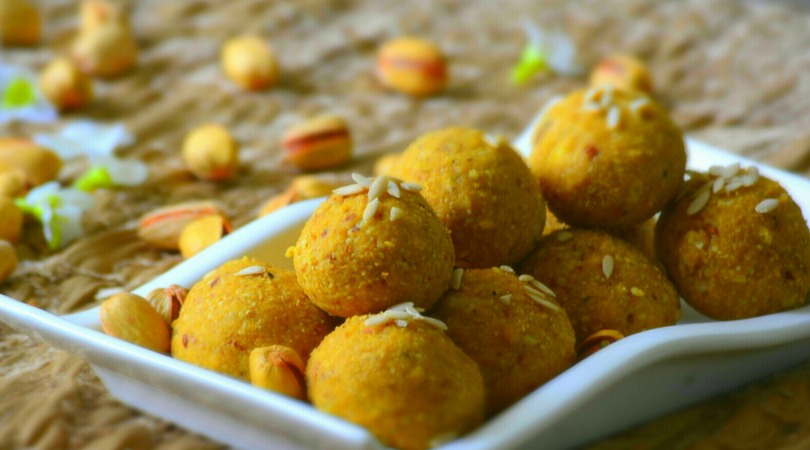 One can see its presence in almost all of the Indian festivals, across India. This sweet is also one of the most common offerings to the God and Goddess. Indians, not only eat this treat by themselves, but they even like to make other people eat this, with the same joy.
5. Gulab Jamun
Having its origin from the erstwhile Persia, Gulab Jamun is quite favoured dessert amongst the Indians. It is made from Khoya and is normally a ball-shaped milk powder. The khoya is dipped fried in clarified butter and then dipped in sugar syrup.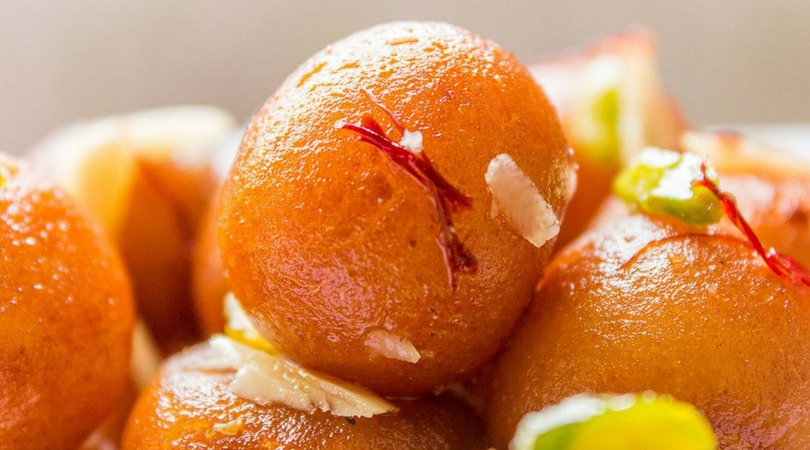 The syrup is flavoured a bit with rose water and saffron. Just like Rasgulla, this Indian sweet will delight your taste buds filling your mouth with joy. Enjoy the 72nd Independence Day with this exotic dessert.
6. Kaju Barfi
Just like a fudge, this Indian dessert known as Kaju Barfi is eaten with great joy all over the country and outside. It is made from cashew and is diamond shaped. One of the most expensive sweets in India, the popularity of this sweet is hard to beat.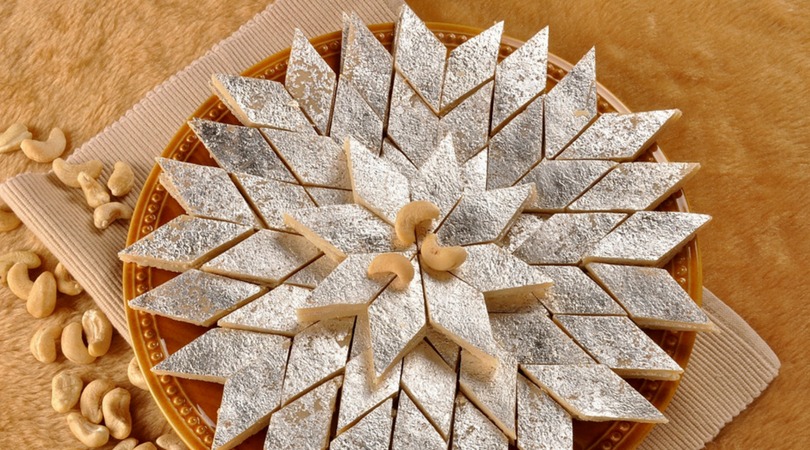 And if you are looking for a gift to gift someone this Independence Day, this is it. Kaju Barfi serves as the right gift for every occasion, including 15th August.
7. Jalebi
The lip-smacking Jalebi is the right Indian dessert to fill your heart with delight and joy on this Independence Day. Completely out of shape, this dessert or sweet is made of flour which is then deep fried in sugar syrup.
The orange colour dessert goes back to the 15th century in the Indian cookbooks. Eat this dessert when it warm and relish the history of India and its Independence Day with pride and joy.
8. Ras Malai
There is something about the Western state of India. The state is known for its exotic inventions of desserts and many of the freedom fighters and great minds, have come from this state of India. However, getting back to the joy of desserts, Ras Malai melts in your mouth.
It is a dessert which consists of a creamy dough made from cottage cheese and is soaked with condensed milk. It is a pure delight which nourished your taste buds like no other dessert.
9. Malpua
The Indian Pancake dessert is made from the flour and semolina. This overly filled sugar dessert is mixed with the slightest of cardamom to enhance its
flavour.

Like many other desserts, this is also dip fried in clarified butter and then dipped in sugar syrup.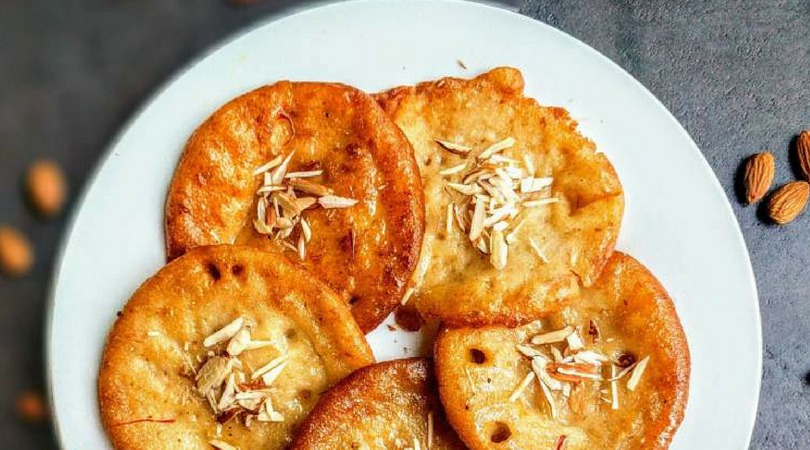 However, to make it more exotic, eat it along with condensed milk by pouring the milk on top of it. The condensed milk is often referred to as Rabri, in India.
Wrapping Up
15th August, it is the day which comes once a year. And people of India, like any other country, want to celebrate their Independence. There is no better feeling than being independent not only as a country, but even the freedom of eating anything and everything you want. Let this day be the day, wherein no diet can stop and relish the opportunity to enjoy the day to the fullest with this exotic Independence Day Desserts.