As diverse as the country, Indian cuisine is no less in comparison to any well-renowned cuisine around the world. With the food being deeply influenced by the different climates, culture and geographies – the true culture of Indian cuisine can be found in its food traditions. Among so many irresistible dishes from India, we present you some of the best Indian delights which everyone around the world should eat and decide whether to repeat or not.
1. Butter Chicken
Among the proudest and tastiest members of Punjabi Cuisine, the delicious butter chicken is the first one to have, on our list. The tomato-based curry is cooked with marinated chicken in yogurt along with loads of butter. Though not too spicy, this Indian dish has everything to satisfy your palette. This rich Indian dish is quite popular among locals and people have tasted it at least once in their life.
2. Rogan Josh
The boneless lamb curry, which is cooked with the red chilies found in Kashmir, India, giving the dish the perfect red color. Rogan Josh is cooked in yogurt along with the addition of other natural Indian spices.
This delightful meal can be eaten along with rice, bread, and the Indian flatbread, Roti. Try it once and it will delight your taste buds unlike any other international cuisine you had in a long time
3. Pav Bhaji
One of India's favorite fast food, Pav Bhaji is a delight for tangy taste lovers. This mouth-watering dish consists of buttered bread along with the gravy which is prepared from different vegetables and authentic Indian spices.
The dish can be garnered with onions, cilantro and a bit of melted butter to enhance the taste and to enrich the quality of your taste buds. Once you eat it, you will definitely repeat it.
4. Dhokla
The famous Gujarati dish, it is prepared by steaming a batter made of chickpea flour and fermented rice. The sweet and savory dish can be eaten in the breakfast, along with a combination of many different chutneys like Mango, Dhania, and others.
These chutneys will definitely add that unforgettable taste to your delightful platter of Dhokla.
5. Samosa
The triangularly shaped samosa is filled with a tasty blend of potato, green peas, and onion stuffing. Largely made of potato, this is the favorite tea time snack in India.
Just like Dhokla, this Indian snack is eaten with different chutneys to add flavor to your mouth. Be it in India or less where Samosa remains at the heart of every Indian.
6. Amazing Indian Bread
Just like India is known as the land of spices, it is also the house for many different types of bread, which are eaten on a daily basis. Among the many, some commonly found Indian bread which is eaten with curries and gravies are Roti, Chapatti, Roomali Roti, Naan, Kulcha, Paratha, and many others.
Even if you try one a day, you can go through entire month quite easily tasting different varieties of Indian bread.
7. Masala Dosa
Originating from the Southern state of India, Masala Dosa is quite popular in every household all across India. The dosa is made from the batter of rice and urad dal and is then filled with the stuffing made of potato and onions.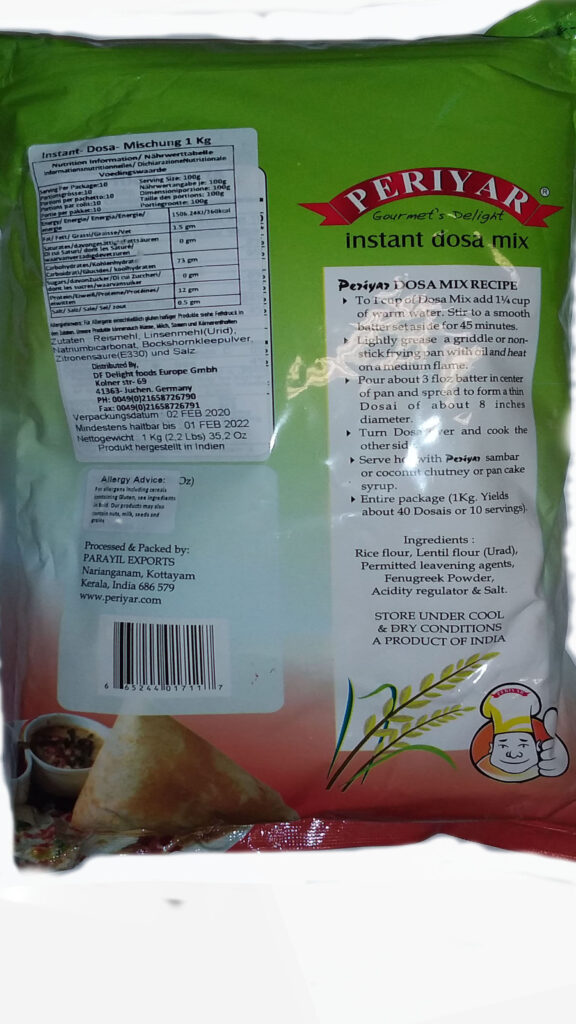 And just like other Indian savory snacks, the masala dosa is eaten along with different chutneys and lentil dals, to get the best taste and a delightful experience.
8. Chhole Bature
Another spicy Punjabi dish, which is an absolute delight for spice lovers is Chhole Bature. The thick spicy curry of chhole is made from Chana and is deep fried, to be eaten with fluffy Indian bread.
In the northern part of the country, this savory dish is eaten for breakfast in most of the households.
9. Dal Makhani
Dal Makhani is a lentil curry that is prepared from black dal. This curry dal can be eaten along with roti or chapatti to fulfill your palette. The lentils can be cooked overnight to get the best taste.
One can also add fresh cream to it, to give it the proper richness which will provide the dish a lip-smacking taste.
10. Pickles
No meal is complete in India without the addition of little side pickle in the platter. This savory condiments is available in sweet, sour and tangy taste and comes with a wide variety of offerings. It adds the much-needed richness to the platter and to your mouth, providing a wholesome eating experience. It is really tangy, forcing anyone to repeat.
11. Tandoori Chicken
Often served as a starter in most of the restaurants in India, this dish is quite famous among all of the non-vegetarian lovers. Prepared at a very high temperature, inside the Tandoor, the chicken is then marinated with natural Indian spices and yogurt.
12. Chicken Curry
Every region in India has its own way of preparing chicken curry and each of those is as delectable as the other. This is an absolute must for anyone who loves spicy and Indian food, or even for someone who wants to try Indian cuisine, once in their life.
13. Indian Chaat
Among the many things India is known for, Indian chaat is yet another addition to the list, which is gaining popularity all over the world. Indian chaat includes lip-smacking taste like Bhel Puri, Pani Puri, Sev Puri, and Dahi Puri. These dishes are really difficult to resist and one can only crave for more to repeat.