Indian cuisine is known for its exotic flavors and eating culture. Drawn from its rich diversity and history, Indian food is a blend of many influences. Indian food is as captivating as it is delightful. Here are 10 lesser known facts of about Indian food and cuisine.
1.External Influences
India is an integral part of global trade routes for hundreds and thousands of years, it has had plenty of exposure to the cuisine from all around the world. Indian cuisine has been influenced by all sorts of cuisines over the year, from Arab and Mediterranean to Persian and Central Asian.
Indian food has adopted a little from all of these cuisines. To the surprise of many Indians, even the Samosa and delicious desserts like Gulab Jamun and Jalebi did not originate in India and have been imported from other cuisines.
2. Categories of Food
As per the Indian ancient medical system, Ayurveda, the Indian food is categorized into three different categories. Saatvic, Taamsic, and Rajasic. The first category, Satvic comprises of everything which is naturally processed like vegetables and fruits. It is believed to have positive purifying and calming effect on the body. In other words, it provides peace of mind. Rajasic food, on the other hand, is considered to be spicy, salty, oily and sour.
It is known that such food drives ambition, ego and competition among people. The third and the last, Taamsic is considered to be overly processed and is toxic. Meat and liquor fall into this category. It can have negative effects on the human food and is often difficult to digest.
3. Land of Hottest Chili
India is the land which produces one of the hottest chilies in the world. Ever heard about ghost pepper of Bhut Jolokia? Yes, it has its root in India. It is known and estimated that this chili type is 400 times hotter as compared to Tabasco sauce.
Produced in the land of Assam, Arunachal Pradesh, Manipur, and Nagaland, it has been certified as the world's hottest chilies by Guinness World Record. Unfortunately, for Indians, it lost it spot in the years to come by.
4. India – Land of Exotic Spices
Ever wondered, why Indian food is so delicious with such tantalizing tastes? Yes, it is because of the exotic and natural spices of India. India is the largest producer of spices in the world and produces as much as 70% of the world's spices.
Due to this same reasons, it is referred to as the land of spices. It has more variety of spices than any other country in the world. India has got a spice for each and every flavor requirement of yours.
5. History of Salt and Pepper
In the state of Gujarat, particularly in Rann of Kutch, India has been producing salt for more than 5000 years. Astonishing right?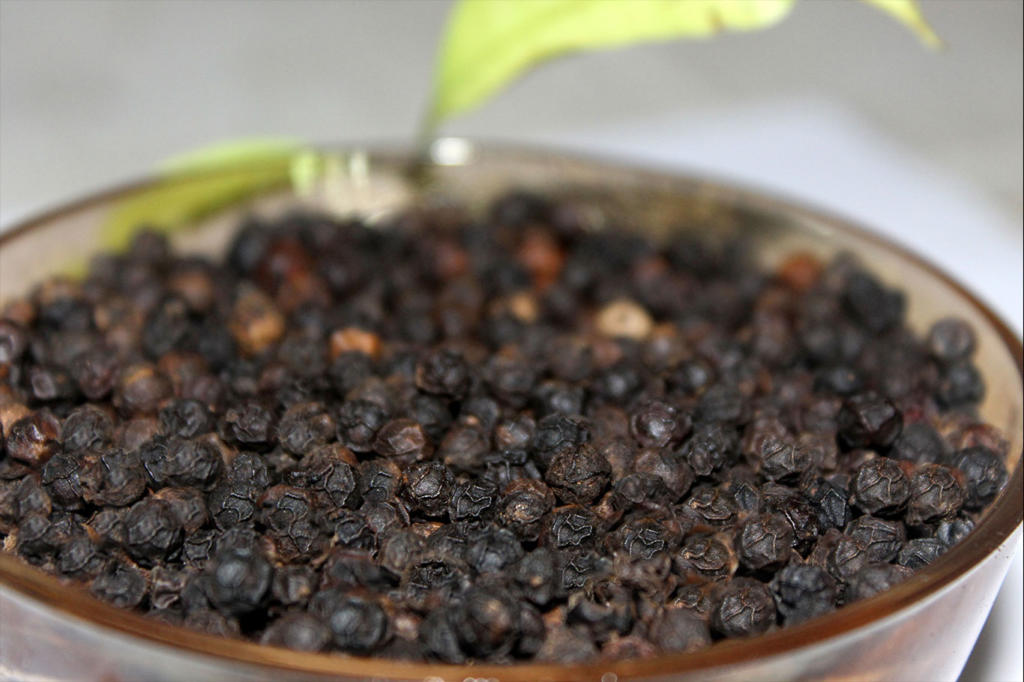 Also, the black pepper which is widely used in Indian cooking was found as early as during the 2000 B.C. Kerala was known far across the oceans for its export of pepper during the ancient times, wherein spices were considered as black gold and a much-valued commodity in some parts of the world.
6. Lowest Meat Consumption per Person
When it comes to food and India, the country is known for its non-vegetarian diet. As a country, it has the lowest meat consumption rate per person, around the world. And this fact is no shocker, since, as much as 30% – 40% of its population is believed to follow a lifelong vegetarian diet. 40% is quite huge for a country with 1.32 billion people. That is double the population of the entire United States of America.
7. Six Different Tastes
A common misconception about the Indian food is – that it is always spicy. If you are one of those who thinks the same, then, unfortunately, you are wrong. As per food theory, the Indian food is made up of six different tastes.
Among these are – Sweet, Sour, Salty, Pungent, Bitter and Astringent. A proper Indian Thaali meal will definitely consist of all of these 6 tastes, to make your day even more delightful. So the next time you see someone comparing Indian food with being spicy, tell them about the different taste that the Indian food has to offer.
8. Portuguese Connection
Again, one of the lesser known facts amongst India, the staple ingredients which are commonly found in every household in India – like tomato, potatoes and chilies were brought to India by the Portuguese.
Yes, they do not have their roots in India, but instead have originated in Portuguese, a land far away from India. They even provided India with refined sugar. Before that, Indians used honey and fruits as sweetening agents.
9. Mithais or Desserts
An integral part of any Indian celebration and cuisine, Mithais of India are world renowned for their delicious taste and flavors. No celebration in India is completed without a plate full of sweets and desserts.
There are hundreds of different variety of desserts, one can have while in India. Each of the region in India, have their very own special dessert, of whose taste you won't find anywhere in the world.
10. Chutneys and Pickles
No Indian meal is complete without a little chutney and pickle on the side of their plate. These condiments are extremely flavorful and definitely enriches the taste buds.
There are available in many different varieties and is a must-have in your food platter. India is not only about delicious curries. India has more to offer, like the delicious and lip-smacking chutneys and spicy pickles.